Our laboratory personnel have many years of experience quantifying biomarkers of oxidative stress in a variety of sample types from human and animal model systems.
We can receive, plasma, serum, urine or tissue samples and are available for consultation at any time to help you determine which biomarker would likely yield the best data based on species, model system, and available sample types.
Our methods include colorimetric, chemiluminescent and ELISA based assays depending on the requested biomarker. Our services are regularly utilized by researchers at leading university, government, pharmaceutical, biotech and contract research organization (CRO) laboratories. Many years of research experience provides us with a healthy respect for the value of biological samples derived from meticulous planning and experimentation. You can rest assured that all samples shipped to our facilities will be cataloged, handled, stored and tested in such a manner as to reduce the chances for sample compromise while increasing the chances for generating the very best data possible.
Volume permitting, samples are tested in sufficient replicates as to provide the possible statistical significance. Once testing is complete, results are meticulously reviewed and scrutinized in order to verify the data for accuracy.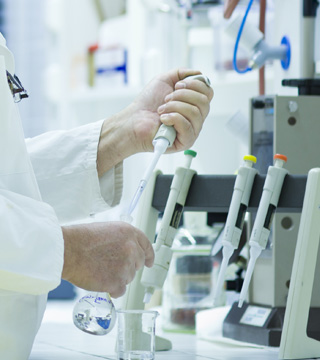 Available Analytes & Sample Types
(available for any species type provided sufficient sample volume exists)
---
Assays for Oxidative Damage or Modifications
Substrate

Analyte

Method

Samples

Lipid
Malondialdehyde
Spectrophotometric
Plasma
Tissue (Homogenate)
Urine
 
Lipid Hydroperoxide
Spectrophotometric
Plasma
Tissue (Homogenate)
 
8-Isoprostane
ELISA
Urine
Protein
Protein Carbonyl
ELISA
Plasma
Tissue (Homogenate)
 
Nitrotyrosine
ELISA
Plasma
 
Alpha-1 Proteinase Inhibitor
Spectrophotometric
Plasma
Lipoprotein
Oxidized LDL
ELISA
Plasma
DNA
8-Hydroxydeoxyguanosine
ELISA
Plasma
Urine
Assays for Antioxidant Status
Analyte

Method

Samples

Glutathione (Total GSH)
Spectrophotometric
Plasma
Whole Blood
RBC Tissue (Homogenate)
Oxidized GSH (GSSG)
Spectrophotometric
Whole Blood or RBC
special sample treatment required
Glutathione Peroxidase
Spectrophotometric
Whole Blood
RBC Tissue (Homogenate)
Glutathione Reductase
Spectrophotometric
Whole Blood
RBC Tissue (Homogenate)
Antioxidant Reductive Capacity
Spectrophotometric
Plasma
Tissue (Homogenate)
Total Antioxidant Status
TAC-Peroxyl Challenge
Chemiluminescent
Plasma
Semen
CSF Tissue
Botanical Extracts
Heme Oxygenase-1
ELISA
Plasma
Superoxide Dismutase (SOD1)
ELISA
Human Red Blood Cell Lysate
Inflammatory Related Assays
Analyte

Method

Samples

Myeloperoxidase
ELISA
Plasma
Tissue (Homogenate)e